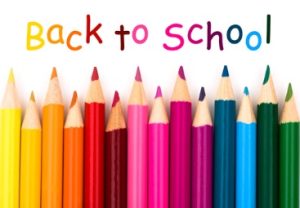 HomeStretch families welcome donations of school supplies. 
Back to School is an expensive time for all families, but for homeless and low income families it is a unique financial burden.  Would you help make the first day of school a great one for the kids at HomeStretch so they can show up fully prepared, like their classmates?
Donations may be dropped off at the HomeStretch office between 9 am and 5 pm at 89 Grove Way in the Child Development Academy building.
Please use our contact form if you have questions or call 770-642-9185.
Backpacks
Binders - 1 inch
Binders - 3 inch
Crayola Colored Pencils
Crayola Crayons
Divider Tabs
Earbuds
Elmer's Glue Sticks
Elmer's Glue Washable White
Facial Tissue
Flash Drive
Folders - Pocket (with and without Brads)
Graph Paper
Hand Sanitizer or Clorox Wipes
Highlighters
Index Cards - 3x5 Ruled
Ink Pens - Multi-Colored
Loose Leaf Paper - College Ruled
Loose Leaf Paper - Wide Ruled
Markers - Expo Dry Erase
Markers - Fine Point Sharpie
Mechanical Pencils
Notebooks - College Rule Spiral
Notebooks - Composition
Notebooks - Wide-Rule Spiral
Paper Towels - Single Rolls
Pencil Box
Pencil Pouch - Mesh
Scissors - 5-inch pointed
Scissors - Fiskar
Sticky Notes - 3x3
Sticky Notes - Large Ruled