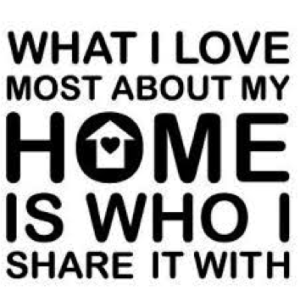 Last month, we shared a firsthand account of the important work our partners do to help us prepare apartments for new families coming into the HomeStretch program. If you missed it, check out Part 1. Members of  St. David's Episcopal Church shared how 'flipping' an apartment requires elbow grease, creativity, and an eye for detail.
This month, Part 2 in the series highlights the work of the Charity Guild of Saint Ives and Greater Johns Creek who have prepared two apartments for HomeStretch in the past year . "It was a true joy to furnish an apartment for someone in need, changing an empty space into a comfortable 'home'," recalls Guild member, Susan Seaver. "We are so blessed by this opportunity."
The Guild hopes their work will give each recipient family a fresh, comfortable start to help them achieve their goals while in the HomeStretch program. They also find fun in the task.
"We worked to tailor the furnishings to the preferences of the particular family," recalls Susan Matt, another member of the Guild. "We prepared a detailed checklist, requested the needed items, and coordinated to ensure the apartment was clean, stylish and complete. Stocking the refrigerator at move-in was the final touch."
We are so thankful for the special volunteers at the Charity Guild of Saint Ives and Greater John's Creek as well as the hundreds of others who pour themselves into creating a home for our families.  Do you have a group interested in working with HomeStretch on property renovation or donating furniture such as lamps, end tables, coffee tables, and dressers? Give us a call today!