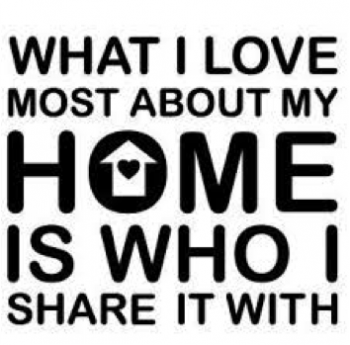 The show Fixer Upper enjoys a huge fan base who love the moment when Chip and Joanna Gaines reveal a family's very own fixer upper. Recipients are astounded and filled with joy.
Did you know that we see similar reactions from our families when they walk into their new home at HomeStretch?
When a group prepares an apartment for a new HomeStretch family, it's very much like having our own "Chip and Joanna" caring for every detail with a giving spirit. For the new HomeStretch family, the stress of being homeless is removed, and the gratitude for the anonymous volunteers who prepared a beautiful home for them can be overwhelming. It's our own special brand of "flipping" a home.
This month and next, we will share reflections from a group that recently prepared an apartment for a new HomeStretch family.
First to be featured is St. David's Episcopal Church in Roswell. The project coordinator from St. David's shared these words: "I reached out to our 59 & Holding class, and volunteers came out of the woodwork to offer more, more, more! After that, our Unidad class joined in and volunteered. The furniture donations were so generous. We had the apartment set up, right down to plants in the living room, posters on the teenage son's wall, and frozen meats in the freezer. It was quite a St. David's effort!"
We are so grateful for St. David's – and all of our HomeStretch volunteers!