This Month's Happenings:
Seasons Greetings from HomeStretch
#GiveServeLove
Meet Shavaun, Case Manager
Holiday Helpers
Family Thanksgiving
SAVE THE DATE
Thank you to our volunteers

Seasons Greetings from HomeStretch
#GiveServeLove
Inspired by the Bible verse 1 Timothy 6:18, "Command them to do good, to BE RICH in good deeds, and to be generous and willing to share," North Point Community Church has unleashed a wave of generosity over HomeStretch through their annual Be Rich campaign. From mid-November to the end of January 2019, North Point members are signed up to give generously, to serve selflessly, and to love thoughtfully. This includes adopting HomeStretch families for Thanksgiving and Christmas, donating household supplies for incoming families, and volunteering both at HomeStretch properties and at LifeSkills classes. Thank you to all who chose HomeStretch to fulfill their Be Rich pledge and thank you to North Point Community Church for your extraordinary generosity and continued support of HomeStretch and our mission. Together, all is possible.

Meet Shavaun, Case Manager
HomeStretch welcomes new Family Case Manager Shavaun Vanderhall. Bringing more than 15 years of experience in human services, she's already hard at work for our resident families.
Shavaun sought out this position because of the HomeStretch mission: to take families from homelessness and give them the skills to be successful at independent living. She believes the success of the adults defines the future successes of their children and is excited to have a part in helping them achieve their goals.
In addition, Shavaun is impressed with the HomeStretch staff. "There is such longevity amongst the staff and that speaks to the strength of an agency," she shares. "Everyone here is awesome and I can tell this is somewhere I want to be." We're happy to welcome Shavaun and know she will be a tremendous asset to our team.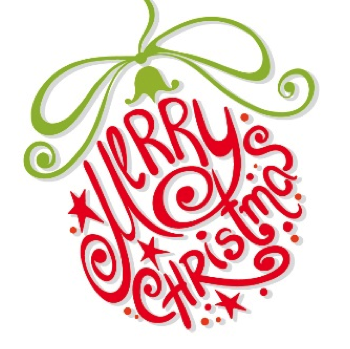 Holiday Helpers
It's officially the holiday season and we need YOU to help our families celebrate Christmas, Hanukkah and other holidays. Here are some urgent needs that are simple to fulfill and go a long way this time of year:
Gas/Grocery Cards: Many of our residents have reduced hours and/or wages when businesses close for the holidays. With little to no paid time off and an increase in childcare expenses while schools are out of session, our families often find it hard to make it through the end of the year debt-free. For these reasons, gift cards for gas and groceries are an incredible help, creating needed margin so families can stay on track with their budget.
MARTA/UBER/LYFT cards: One of the requirements for program participation is full-time employment. But did you know that almost 20% of our families don't have cars? This makes transportation a challenge year-round. Gift cards for alternative transportation fills a huge gap, allowing our residents to serve as reliable employees and earn a consistent income.
Special Family Night Out: Everyone likes to have some fun now and then. That's why gift cards to affordable restaurants, movie theater tickets, or entertainment destinations are always a welcomed treat for families to enjoy over the holidays. Help a HomeStretch family celebrate the season together in a special way. Ideas include:
Monkey Joe's
Catch Air
Brewster's Ice Cream
Pizza
And More!
Fill our freezer: We can always use more food in our community freezer. Current needs include:
Bags of chicken tenders, patties, nuggets: boneless skinless or breaded
Frozen pizza, pizza rolls
Family size frozen
Stouffer's or single portion meals
Frozen waffles and frozen juice cans
Bacon, ground beef, or ground turkey

Family Thanksgiving
HomeStretch is thankful for those who provided all the fixings for a perfect Thanksgiving dinner for HomeStretch families.
This gift enabled current resident Tara to host her mother and friends for Thanksgiving at her home. "It's been years since I was able to have Thanksgiving in my home with people I love," she said. "I feel so blessed."
Pictured here is the Schoeller family delivering a Thanksgiving Dinner.
SAVE THE DATE   
Mark your calendar for the annual Peachtree Tea, to be held February 26, 2019 at Country Club of the South. It will be a day of celebrating the HomeStretch mission with lunch, a silent auction, a raffle, and an inspiring speaker. More details to come in January.
Property Volunteers
Marriott International
North Point Community Church – Be Rich
Novogradac & Company, LLP
YMSL – North Fulton Chapter
Program Volunteers
CAREing Paws
National Charity League – Roswell/Alpharetta Chapter
North Point Community Church – Be Rich
Sincerely,
Joan O'Connell
Development Director