A Fond Farewell from Joan O'Connell
At the end of February, I'm retiring from HomeStretch and relocating to Florida's East Coast. Yes, I'm looking forward to great weather, beach time, and maybe boating.  I'm also excited to look for adventures to serve my new community. However, before I go, I wanted to share some of my fond memories as Development Director.
When I started as a contract grant writer six years ago, Rose and I had an immediate connection and became a great team for expanding partnerships and funding. It didn't take long for her to ask me to join as an employee, which I eagerly did.
I survived rebuilding the hill in front of our office building, a broken foot, exciting and exhausting fundraising events, the transition of some employees, and the welcoming of new team members.
I experienced working with an incredible team of staff, volunteers, and board members who give their heart and soul to help our families succeed. I will always be amazed at the time and energy our volunteers devote to HomeStretch. Special thanks to Minnie, Patty, Susan, Kendra and Bob, to name a few.
I give special thanks to Carol, Program Director, who was always there when I needed her with program results, partnership expansion, and showing her passion for HomeStretch in so many ways. And yes, she also keeps her candy bowl full!  Also grateful to Laura for jumping into Development with both feet.
HomeStretch will always hold a special place in my heart for giving families a second chance to rebuild their lives and create a more caring and productive community. I'll miss you all. Even though I'm leaving, I plan to continue to make this world a more caring and collaborative place through volunteer efforts by the beach.
Joan, on behalf of all who know and love you in the HomeStretch community, THANK YOU for many years of hard work and dedication, for making us laugh, and for inspiring us to reach for excellence. God speed.
HomeStretch Love
As we celebrate Valentine's Day, we thought it would be fun to ask our families what they LOVE about HomeStretch. Here are a few of their favorite things!
❤️ HomeStretch is the foundation of faith when you feel all has failed. HomeStretch provided a roof over my family and even more, provided education to prevent making the same mistakes. I LOVE the acceptance and support – they always cheer for you! –Selina
❤️ I LOVE that HomeStretch offers stable housing until you regain independence through achieving your goals. I also LOVE the LifeSkills classes where we interact with successful people and learn new things each month. -Bethany
❤️ I LOVE that HomeStretch provides a clean, stable environment with immediate access to resources such as budgeting education, mental health assistance, and a food pantry. -Alicia
❤️ What I LOVE about HomeStretch is the love I still feel when I walk in the building after being a HomeStretch graduate for over a year now. The hugs are still warm and the words of encouragement are empowering. Best of all, support services are still available if I need them. When you live in a massive city and have no local family it's nice to have the security HomeStretch provides. -Tabatha
❤️ My family has been in the HomeStretch program for 7 months and already I have new hope – which leads to strength and motivation so I can focus on independence. I am thankful that HomeStretch staff are supportive, keeping us focused on a better future. -Denise
Happy Valentine's Day to our HomeStretch families!
Peachtree Tea Coming Soon: Have you bought your tickets?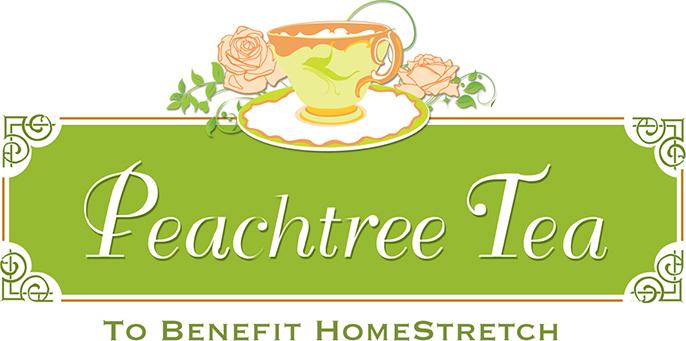 It's almost here! On February 26, we will gather at The Country Club of the South for a glass of champagne, tasty lunch, silent auction, wine pull, and raffle. It's a busy day complete with fantastic speakers who will warm your heart. Come prepared to participate in all the fun and support the HomeStretch mission. Bring your friends and co-workers so they can learn about HomeStretch, too. Peachtree Tea Tickets and Auction Registration
Can't attend the Tea? You can still participate in the fun – and fundraising! Use the link above to register for and participate in the silent auction remotely.
Atlanta Legends
Are you ready for some football and just can't wait for the NFL to return this fall? Join HomeStretch as Atlanta's newest professional football team, the Atlanta Legends, face off against the Birmingham Iron on Sunday, February 24, 2019 at 4:00 pm at Georgia State Stadium (formerly Turner Field). Tickets purchased via the link below result in $5.00/ticket going right back to HomeStretch. Click TICKETS now to reserve your seats and help a homeless family in North Fulton find permanent housing and lasting stability.
Help Wanted
We're in need of Office Volunteers to staff the reception desk at HomeStretch. Duties include answering phones, performing initial screening of potential families for the program, and various general office tasks. Training will be provided and we can work with you on an optimal schedule. Shifts available: Monday 9:00 – 1:00/1:00-4:00 Tuesday 1:00 – 4:00 (every 1st, 3rd, and 5th Tuesday of the month) Wednesday 1:00 – 4:00 To volunteer or get more information, contact Laura Zimmerman at 770-642-9185 ext. 120 or lzimmerman@homestretch.org
Property & Program Volunteers
National Charity League – Roswell/Alpharetta Chapter
National Charity League – Milton Chapter
North Point Community Church – Be Rich
Young Men's Service League – East Cobb Chapter
Young Men's Service League – Northeast Atlanta Chapter
Talaya Parker,
Executive Director