SEPTEMBER 2018 
This Month's Happenings:
Celebrating the Non-Profit Leader of the Year
Roswell BBQ in the Burbs Coming Soon
Tales of a Graduate
CBS46 Three Degree Guarantee
Networking and Leis
Take Me Out to the Braves Game
#ATD with UGA Alumni
Lowe's Helps Our Apartments Shine
A Staff that Reads Together, Serves Together
Thank You to These Volunteer Groups

Celebrating the Non-Profit Leader of the Year
And we have a winner! On August 28, Rose Burton, Executive Director of HomeStretch, was awarded the Nonprofit Leader of the Year award by the Greater North Fulton Chamber of Commerce. This honor was created to honor nonprofit leaders for their extraordinary contributions to the community on behalf of their organizations. It's an incredible recognition.
The Chamber sees the award as a tribute to the talent, dedication, and success of the leaders who serve the community with compassion and professionalism.
"On behalf of the HomeStretch Board of Directors, staff, clients 
and community, we thank Rose for her service and for making HomeStretch and our community a better place."
Congratulations to Rose on this well-deserved recognition!

Roswell BBQ in the Burbs Coming Soon
Fall is in the air and so is the smell of smoked BBQ. Join HomeStretch at our annual BBQ in the Burbs on October 28 on the grounds of Roswell City Hall. The event will include some of the best BBQ in the area, beverages, and entertainment, including a Kids Zone and tunes from the band The Free. So make plans to mingle with your neighbors and raise funds to support the HomeStretch mission. While we hope for a beautiful day, the event will go on rain or shine. Also, we're still looking for sponsors. This popular event will provide prime visibility for your business to those in Roswell and beyond. More details, sponsor packets, and ticket purchases are available at 
Roswell BBQ in the Burbs
.

Tales of A Graduate
HomeStretch success stories don't happen overnight. It takes time and hard work for our families to stabilize their employment and finances. One of our soon-to-be graduates, Jocelyn, has done that hard work. Immediately after her divorce, she was earning too little to pay for daycare, rent, and transportation.  After working to stay afloat, she found herself facing homelessness.
HomeStretch helped Jocelyn get her life back on track. She repaid debt, increased her credit score substantially, and secured a better-paying, full-time job with benefits at Northside Hospital where she now works as a Front Office Assistant.
One of the tangible ways HomeStretch helped Jocelyn is through our mentor program.
We celebrate Jocelyn's hard work and success, and look forward to keeping in touch with her, and her college-bound son after she graduates from HomeStretch this fall. She now uses the knowledge gained from her mentors to keep track of her monthly spending using her bank's app. This way, if she gets close to her set limit, she receives an email notification and can make adjustments to stay on budget. Congratulations to Jocelyn and her family and we wish them all the best in the next step of their journey!

CBS46 Three Degree Guarantee
In August, all of HomeStretch kept our eyes on the weather. Thanks to the recommendation of a mother-daughter team from Roswell National Charity League, our organization was the recipient of local channel CBS46's 
Three Degree Guarantee
 program.
The NCL duo was in our community to prepare an apartment for a new family. After volunteering, they went home singing the praises of the work done by HomeStretch. Their husband and father, a CBS46 employee, recommended us as the Three Degree Charity of the Month.
How does the program work? CBS46 has a history of the most accurate weather forecast and is the only station guaranteeing their forecasts. Each day, the station compares the actual high temperature to the one predicted by their meteorologists. When the temperature gap is three degrees or less, the station donates to their selected charity for the month.
Thanks to NCL and CBS46 for your donation of time and money in August! Check out 
this fun video
!

Networking and Leis
Joan O'Connell and board member Kendra Plotkin joined over 500 Chamber of Commerce representatives from the Greater North Fulton, John's Creek, Alpharetta, and Gwinnett Chambers for an evening of networking and partner expansion at the Multi-Chamber Luau on August 14th. The power of partnership is one of the ways we continue our mission and to serve the families here in our community.

Take Me Out to the Braves Game
A big thank you to the Atlanta Braves players and coaches for giving our families a wonderful Sunday Funday on August19th! The Braves Foundation generously provided 25 tickets for our families to see the Atlanta Braves take on the Colorado Rockies. From Section 148, HomeStretch enjoyed stadium snacks and root-root-rooted for the home team. Though the tickets were an amazing donation, the best gift was the time spent with family and the memories made. Thank you to the Atlanta Braves and Chop On!

#ATD with UGA Alumni
When over 50 Bulldawgs come to volunteer, you know they're going to live by Coach Smart's now famous hashtag #ATD (Attack the Day)! On Saturday, August 18, the Red and Black came out to give of their time and make a difference for the families of HomeStretch. From cleaning to landscaping, these proud alumni tackled each job with enthusiasm and hustle. Thank you for coming to #ATD with us!

Lowe's Helps Our Apartments Shine
HomeStretch is grateful to The Lowe's Charitable and Educational Foundation for a grant award of $38,000 that will help us renovate up to nine apartments this year. When families exit the program, teams of volunteers help get the units ready for the next residents. This process includes painting, repairing, and replacing outdated appliances, water heaters, as well as other equipment, all of which will be covered under the grant. Thank you to Lowe's for your partnership and support to end homelessness in our community!

A Staff that Reads Together, Serves Together
The HomeStretch staff recently adopted this policy and is currently reading Evicted: Poverty and Profit in the American City by Pulitzer Prize winning author Matthew Desmond. Evicted is a factual account of the several families in Milwaukee, WI who struggle to keep a roof over their heads and face many barriers that keep them from reaching stability. Desmond identifies several contributing factors that include inequality on several fronts, individual deficiencies, and the need to shift the focus away from public housing to the private rental market. The book is divided into manageable sections for our staff to read over the next several months and Program Director Carol Swan will lead the discussions at staff meetings. The hope is for staff to get a better understanding of the families facing the crisis of eviction and homelessness, so that together we can serve our program participants from a more informed and empathetic position.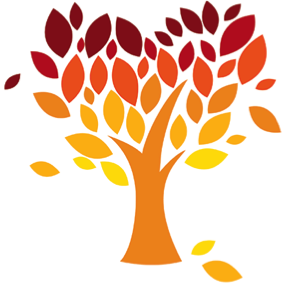 Property Volunteers
HomeAid Atlanta
Roswell Presbyterian Church
UGA Alumni
YMSL – East Cobb Chapter
YMSL – Northeast Atlanta Chapter
YMSL – North Fulton Chapter
Property Volunteers
Johns Creek Rotary Club – Back to School Event
Milton National Charity League

Roswell/Alpharetta National Charity League
Sincerely,
Rose J. Burton
Executive Director