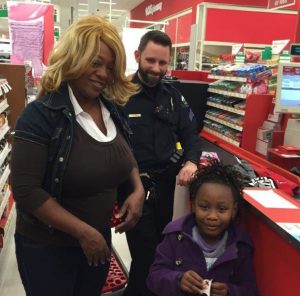 Once again, the Roswell Police Department invited HomeStretch families to join in its Heroes and Helpers event. Each holiday season, officers pair up with homeless and low-income children to help them shop for family and friends with donated gift cards.
This year's event was great fun for all. Both the children and their parents were not only excited but also grateful for this special opportunity.
Thank you, Roswell Police Department!